ACSI Translations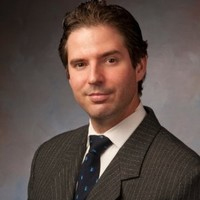 Upon immigrating to the United States, countless people encounter challenges when communicating in their native languages. Andrés Echeverri was one of these people.
Through challenges with navigating immigration services to language barriers in his career with the Latino advisory marketing team at Wells Fargo Bank, Echeverri became determined to find a better way for those struggling with language challenges.
In 2011, Echeverri created ACSI Translations (ACSI), a D.C.-based consulting firm and certified small business that provides foreign language translation, interpretation, and multicultural marketing services to support the language access and outreach needs of corporate and government entities.
Since opening its doors, ACSI's translation business has grown to become a strong presence in the District of Columbia offering technical translation and interpreting services at the local and federal levels.
Since 2015, ACSI has been working with AmeriHealth Caritas District of Columbia (DC) to provide document translation, localization, and multicultural consulting services in over 60 languages, reflecting the cultural nuances and diverse makeup of the D.C. immigrant community.
Like ACSI, AmeriHealth Caritas DC recognizes the need for and importance of delivering high-quality language services to the district's non-English-speaking populations. Working with AmeriHealth Caritas DC has been rewarding for ACSI.
---
From the CEO to all of the organizational staff, working with the team at AmeriHealth Caritas has provided a valuable opportunity for us," said Echeverri. "The relationship we have with them allows us to serve our D.C. non-English-proficient community, while working alongside an organization that genuinely cares about fostering relationships in the local D.C. business community.
---
Over the past six years, ACSI has fostered strong ties to the D.C. community. The company donates 15 percent of its profits to local nonprofits, including The Latino Student Fund, The Spanish Catholic Center, and the Greater Washington Hispanic Chamber of Commerce.